We buy Rolex, Breitling, Omega, Tag Heuer and other luxury watches.
Want to sell your watch? Call us or Click here.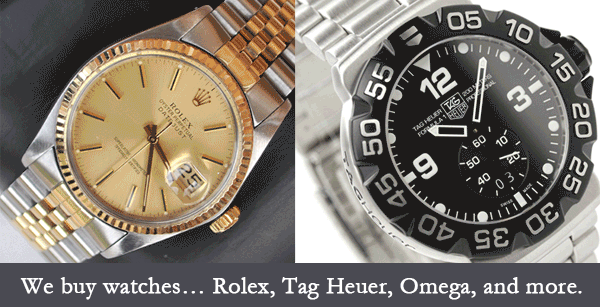 Bring us your gold, watches, diamonds, jewelry, silver and coins...
We Will Beat Any Offer By 5%!
We purchase broken and scrap jewelry, but we pay PREMIUMS for designer pieces, diamonds, and intact jewelry - Rolex, Tag Heuer, David Yurman, John Hardy, Breitling, Invicta, Movado, Tiffany & Co. and more.   
Cash for Gold Mooresville NC
We also buy ELECTRONICS and ANYTHING of Value!!!
We Provide Jewelry Repair

Just 1/2 mile east of I-77,  Exit 36 in Mooresville. We are on Hwy 150 next door to Gold's Gym and across from Randy Marion Chevrolet.
195 W. Plaza Drive
Mooresville, NC 28117
(Click on map for directions)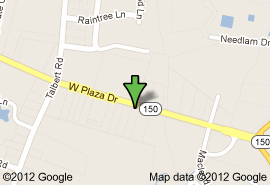 Close to Charlotte, Huntersville, Cornelius, Davidson, Statesville, Troutman, Terrell, Denver, Kannapolis, Salisbury, Stanley, and Concord!
WE OPEN EARLY
& STAY OPEN LATE
Monday-Friday
10 AM - 7 PM
Saturday
10 AM - 4 PM
Sunday
By Appointment
704-277-4060
You may also call for an appointment!
Avoid Mailing Your Gold!



Piedmont Gold Trader offers secure, in-person evaluation of your items with an immediate offer - Nobody Pays More!
A rash of mail-in programs have popped up. It may be hassle-free, but it's usually the worst deal. "I would be exceptionally wary of sending my jewelry blindly to someone I don't know," says a spokeswoman for the jewelry information center. "You'll have little recourse to get your items back should you disagree or fail to receive payment." – SmartMoney Magazine

We also sell fine jewelry - engagement rings, wedding sets, tennis bracelets, rings, sterling silver jewelry and more, including authentic designer pieces.
Piedmont Gold Trader is a:  

ü Rolex Buyer - We Buy Rolex - Sell Rolex

ü Gold Buyer - We Buy Gold - Sell Gold

ü Breitling Buyer - We Buy Breitling - Sell Breitling

ü Omega Buyer - We Buy Omega - Sell Omega

ü David Yurman Buyer - We Buy David Yurman - Sell David Yurman

ü John Hardy Buyer - We Buy John Hardy - Sell John Hardy

ü Tiffany & Co. Buyer - We Buy Tiffany & Co. - Sell Tiffany & Co.

ü  Diamond Buyer - We Buy Diamonds - Sell Diamonds

ü  Silver Buyer - We Buy Silver - Sell Silver

ü  Estate Jewelry Buyer - We Buy Estate Jewelry - Sell Estate Jewelry

ü  Platinum Buyer - We Buy Platinum - Sell Platinum

ü  Broken Jewelry Buyer  - We Buy Broken Jewelry - We Repair Jewelry

ü  Jewelry Buyer - We Buy Jewelry

ü  Coin Buyer - We Buy Coins - Sell Coins

ü  We Buy Watches and More!